experience Chocolate That Tastes Incredible
Our Chocolate experiences take your chocolate knowledge to the next level. Experience how chocolate is made from bean-to-bar in one of our famous workshops.
We are the first cacao and chocolate museum in the Netherlands, established in 2017 we specialize in bean-to-bar chocolate and chocolate history.
The Latest News From Our Blog
Our latest blog posts and all the chocolate news from our shop in Amsterdam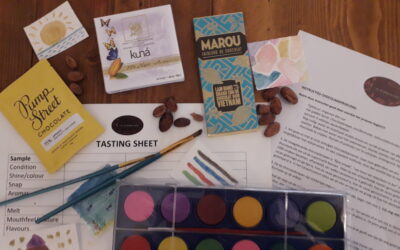 Unique experience of multisensorial fine-flavor chocolate tasting, combined with a short online tour through the Cacaomuseum. We send you three fine-flavor chocolate bars, tasting sheets and watercolour. You taste with your senses (looking, listening, smelling,...
read more
Come on In
Entrance is Free!
Address
Czaar Peterstraat 175
Amsterdam
Phone
+31 (0) 612 797 707