Visits to Schools
"Because all children like it, chocolate is the perfect means to learn and experience on our history, our environment, our food and our challenges for the future". We visit schools to explain interactively on all aspects of cacao and chocolate, with a special focus on healthy food, sustainability and fair trade.
Costs
200€ for a half-day session (excl. travel costs 0,35 €/km)
Currently we can offer you our visits for a reduced price thanks to the NNF foundation, contact us for details.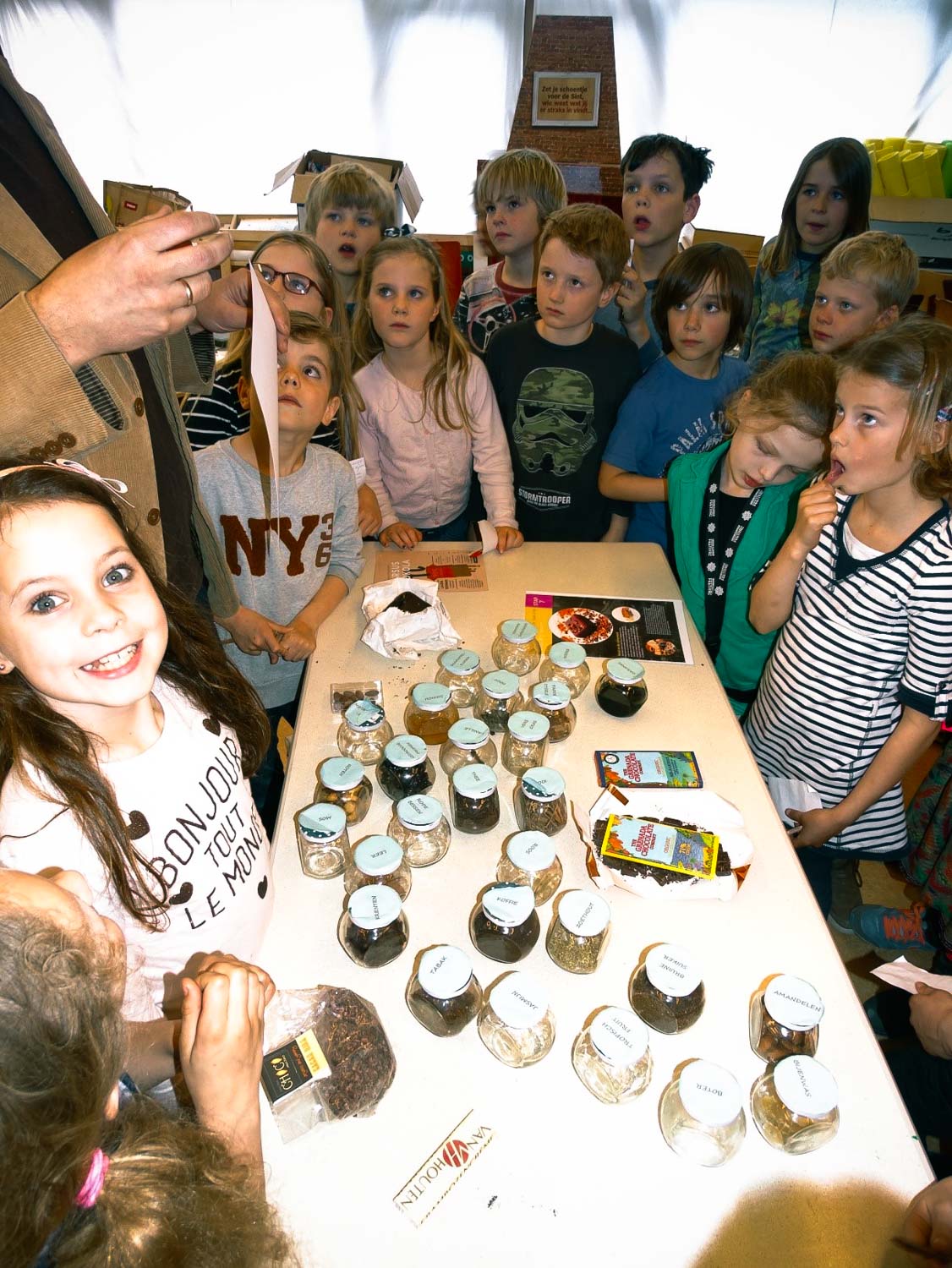 Come on In
Entrance is Free!
Address
Czaar Peterstraat 175
Amsterdam
Phone
+31 (0) 612 797 707
<iframe src="https://www.google.com/maps/embed?pb=!1m18!1m12!1m3!1d2435.946483933399!2d4.92907331584587!3d52.371390379786426!2m3!1f0!2f0!3f0!3m2!1i1024!2i768!4f13.1!3m3!1m2!1s0x47c6090e8e5a49c1%3A0xad4b2a69eb423673!2sCacaomuseum!5e0!3m2!1sen!2snl!4v1532445122731" width="480" height="480" frameborder="0" style="border:0" allowfullscreen></iframe>