Visits to Schools
"Because all children like it, chocolate is the perfect means to learn and experience on our history, our environment, our food and our challenges for the future".
We visit schools to explain interactively with objects, videos and other visual material on all aspects of cacao and chocolate, with a special focus on healthy food, sustainability and fair trade. Together with the children we make chocolate bars that they can take home, for which they design their own wrapper. The activity is suitable for students from 6 to 24 years old, adapted to their age .
We have already visited about twenty schools in all parts of the Netherlands and received very positive reactions.
€250 for a half-day session
€450 for a whole day (excl. travel costs 0,35 €/km)
Currently we can offer you our visits for a reduced price thanks to the NNF foundation, contact us for details.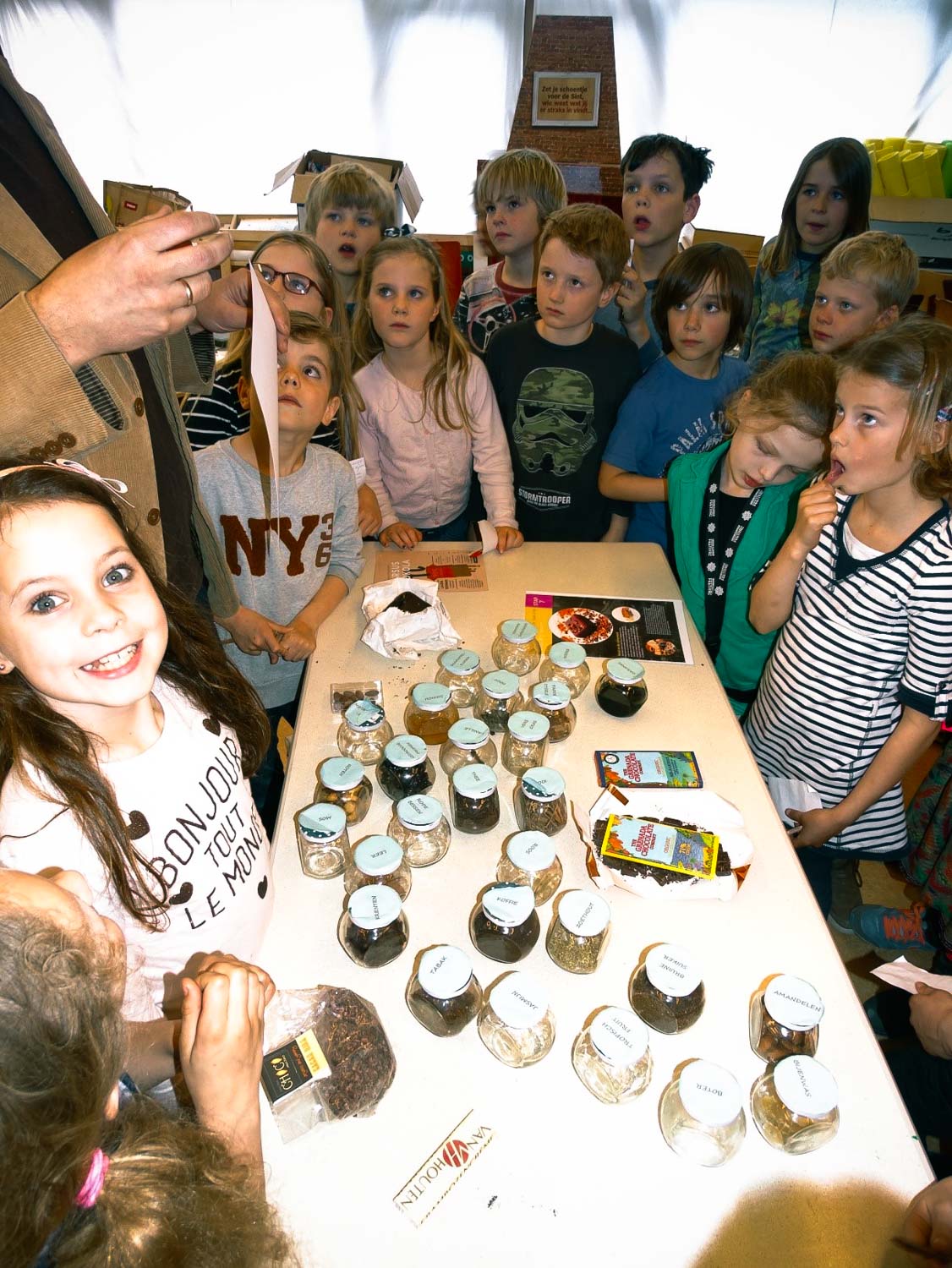 Come on In
Entrance is Free!
Address
Czaar Peterstraat 175
Amsterdam
Phone
+31 (0) 612 797 707