Bean-to-Bar Workshop
Unique in the Netherlands! Specialists teach you in a joyful and practical way how to make a chocolate bar from bean to bar. You'll get to know the secrets of roasting, grinding, conching and tempering!
At our bean to bar workshop we often hear "Wow, I never knew this was so elaborate! so many nuances behind it!".
Our guests get inspiration by understanding the industry process and can achieve a more developed palate for great handcrafted chocolate. Chocolate lovers can discover how craft chocolate is made. We peel, crush and grind the beans. We taste different kinds of chocolate together, compare taste profiles, and think in associations and colors. We learn how to temper chocolate and finally make a chocolate bar from it, that one can proudly present to loved ones.
We love making chocolate from bean to bar and we love doing it with others. We offer this activity in the Cacaomuseum, but we can also conduct the workshop elsewhere. Perfect for small and big groups,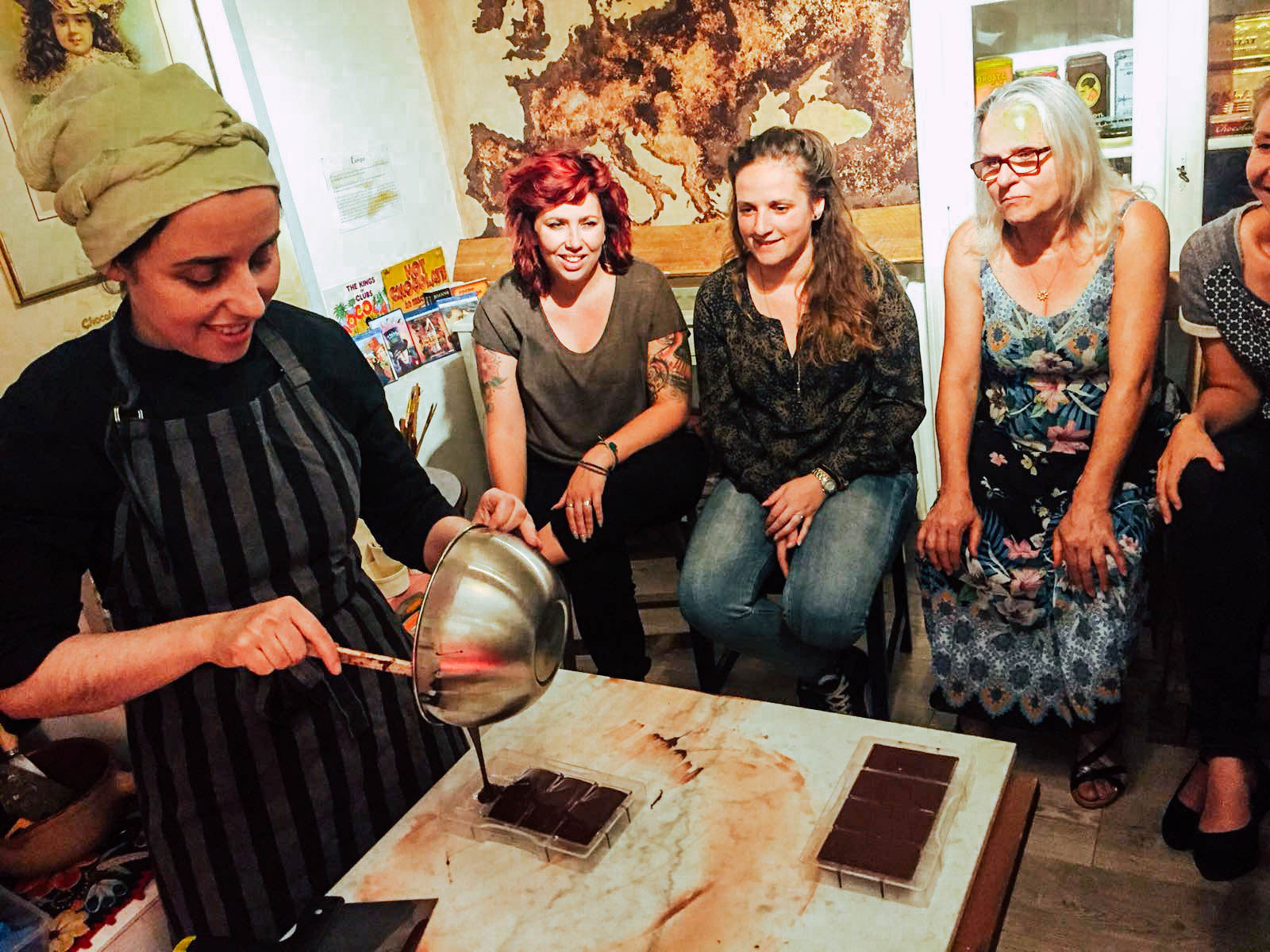 Come on In
Entrance is Free!
Address
Czaar Peterstraat 175
Amsterdam
Phone
+31 (0) 612 797 707