Visits by Schools
"The Cacaomuseum and its neighbourhood are the perfect place to know more about the fascinating history of cacao and chocolate, and to experience new surprising aspects of chocolate, such as painting".
Dutch and international schools with children of all ages visited the Cacaomuseum, we can receive up to 30 students. This includes a walk through the neighbourhood in which we show its cacao history, and together with the children we conduct a workshop in which we prepare chocolates that can be taken home.
The activity is suitable for students from 6 to 24 years old, adapted to their age. 
€250 for a half-day session
€450 for a whole day (excl. travel costs 0,35 €/km)
Currently we can offer you our visits for a reduced price thanks to the NNF foundation, contact us for details.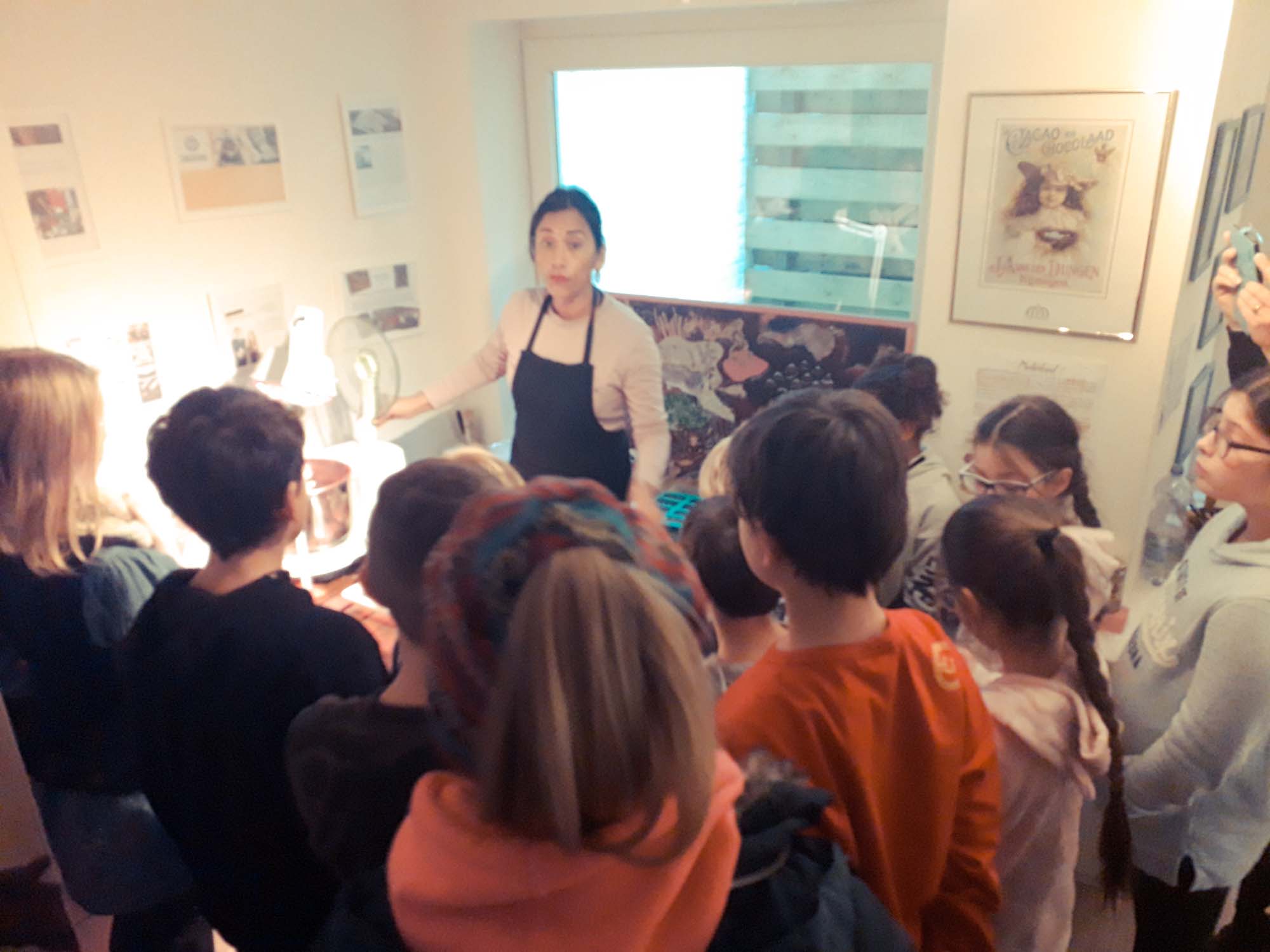 Come on In
Entrance is Free!
Address
Czaar Peterstraat 175
Amsterdam
Phone
+31 (0) 612 797 707