An Introduction
We give lectures and interactive informative workshops at primary and secondary schools, and at universities. Furthermore we organize "tailor-made" informative events on request: for any kind of public and and any kind of occasion.
What you'll Learn
Where Cacao is grown
How Cacao is grown
How we make chocolate
and much more
<script src="https://www.amcharts.com/lib/3/ammap.js" type="text/javascript"></script><!-- [et_pb_line_break_holder] --><script src="https://www.amcharts.com/lib/3/maps/js/worldHigh.js" type="text/javascript"></script><!-- [et_pb_line_break_holder] --><script src="https://www.amcharts.com/lib/3/themes/dark.js" type="text/javascript"></script><!-- [et_pb_line_break_holder] --><div id="mapdiv" style="width: 1000px; height: 450px;"></div><!-- [et_pb_line_break_holder] --><script type="text/javascript"><!-- [et_pb_line_break_holder] -->var map = AmCharts.makeChart("mapdiv",{<!-- [et_pb_line_break_holder] -->type: "map",<!-- [et_pb_line_break_holder] -->theme: "dark",<!-- [et_pb_line_break_holder] -->projection: "mercator",<!-- [et_pb_line_break_holder] -->panEventsEnabled : true,<!-- [et_pb_line_break_holder] -->backgroundColor : "#d0f2ff",<!-- [et_pb_line_break_holder] -->backgroundAlpha : 1,<!-- [et_pb_line_break_holder] -->zoomControl: {<!-- [et_pb_line_break_holder] -->zoomControlEnabled : true<!-- [et_pb_line_break_holder] -->},<!-- [et_pb_line_break_holder] -->dataProvider : {<!-- [et_pb_line_break_holder] -->map : "worldHigh",<!-- [et_pb_line_break_holder] -->getAreasFromMap : true,<!-- [et_pb_line_break_holder] -->areas :<!-- [et_pb_line_break_holder] -->[<!-- [et_pb_line_break_holder] --> {<!-- [et_pb_line_break_holder] --> "id": "BZ",<!-- [et_pb_line_break_holder] --> "showAsSelected": true<!-- [et_pb_line_break_holder] --> },<!-- [et_pb_line_break_holder] --> {<!-- [et_pb_line_break_holder] --> "id": "CR",<!-- [et_pb_line_break_holder] --> "showAsSelected": true<!-- [et_pb_line_break_holder] --> },<!-- [et_pb_line_break_holder] --> {<!-- [et_pb_line_break_holder] --> "id": "CU",<!-- [et_pb_line_break_holder] --> "showAsSelected": true<!-- [et_pb_line_break_holder] --> },<!-- [et_pb_line_break_holder] --> {<!-- [et_pb_line_break_holder] --> "id": "DO",<!-- [et_pb_line_break_holder] --> "showAsSelected": true<!-- [et_pb_line_break_holder] --> },<!-- [et_pb_line_break_holder] --> {<!-- [et_pb_line_break_holder] --> "id": "SV",<!-- [et_pb_line_break_holder] --> "showAsSelected": true<!-- [et_pb_line_break_holder] --> },<!-- [et_pb_line_break_holder] --> {<!-- [et_pb_line_break_holder] --> "id": "GT",<!-- [et_pb_line_break_holder] --> "showAsSelected": true<!-- [et_pb_line_break_holder] --> },<!-- [et_pb_line_break_holder] --> {<!-- [et_pb_line_break_holder] --> "id": "HT",<!-- [et_pb_line_break_holder] --> "showAsSelected": true<!-- [et_pb_line_break_holder] --> },<!-- [et_pb_line_break_holder] --> {<!-- [et_pb_line_break_holder] --> "id": "HN",<!-- [et_pb_line_break_holder] --> "showAsSelected": true<!-- [et_pb_line_break_holder] --> },<!-- [et_pb_line_break_holder] --> {<!-- [et_pb_line_break_holder] --> "id": "JM",<!-- [et_pb_line_break_holder] --> "showAsSelected": true<!-- [et_pb_line_break_holder] --> },<!-- [et_pb_line_break_holder] --> {<!-- [et_pb_line_break_holder] --> "id": "MX",<!-- [et_pb_line_break_holder] --> "showAsSelected": true<!-- [et_pb_line_break_holder] --> },<!-- [et_pb_line_break_holder] --> {<!-- [et_pb_line_break_holder] --> "id": "NI",<!-- [et_pb_line_break_holder] --> "showAsSelected": true<!-- [et_pb_line_break_holder] --> },<!-- [et_pb_line_break_holder] --> {<!-- [et_pb_line_break_holder] --> "id": "PA",<!-- [et_pb_line_break_holder] --> "showAsSelected": true<!-- [et_pb_line_break_holder] --> },<!-- [et_pb_line_break_holder] --> {<!-- [et_pb_line_break_holder] --> "id": "BR",<!-- [et_pb_line_break_holder] --> "showAsSelected": true<!-- [et_pb_line_break_holder] --> },<!-- [et_pb_line_break_holder] --> {<!-- [et_pb_line_break_holder] --> "id": "CO",<!-- [et_pb_line_break_holder] --> "showAsSelected": true<!-- [et_pb_line_break_holder] --> },<!-- [et_pb_line_break_holder] --> {<!-- [et_pb_line_break_holder] --> "id": "EC",<!-- [et_pb_line_break_holder] --> "showAsSelected": true<!-- [et_pb_line_break_holder] --> },<!-- [et_pb_line_break_holder] --> {<!-- [et_pb_line_break_holder] --> "id": "PE",<!-- [et_pb_line_break_holder] --> "showAsSelected": true<!-- [et_pb_line_break_holder] --> },<!-- [et_pb_line_break_holder] --> {<!-- [et_pb_line_break_holder] --> "id": "VE",<!-- [et_pb_line_break_holder] --> "showAsSelected": true<!-- [et_pb_line_break_holder] --> },<!-- [et_pb_line_break_holder] --> {<!-- [et_pb_line_break_holder] --> "id": "BJ",<!-- [et_pb_line_break_holder] --> "showAsSelected": true<!-- [et_pb_line_break_holder] --> },<!-- [et_pb_line_break_holder] --> {<!-- [et_pb_line_break_holder] --> "id": "CM",<!-- [et_pb_line_break_holder] --> "showAsSelected": true<!-- [et_pb_line_break_holder] --> },<!-- [et_pb_line_break_holder] --> {<!-- [et_pb_line_break_holder] --> "id": "CF",<!-- [et_pb_line_break_holder] --> "showAsSelected": true<!-- [et_pb_line_break_holder] --> },<!-- [et_pb_line_break_holder] --> {<!-- [et_pb_line_break_holder] --> "id": "CI",<!-- [et_pb_line_break_holder] --> "showAsSelected": true<!-- [et_pb_line_break_holder] --> },<!-- [et_pb_line_break_holder] --> {<!-- [et_pb_line_break_holder] --> "id": "CD",<!-- [et_pb_line_break_holder] --> "showAsSelected": true<!-- [et_pb_line_break_holder] --> },<!-- [et_pb_line_break_holder] --> {<!-- [et_pb_line_break_holder] --> "id": "GQ",<!-- [et_pb_line_break_holder] --> "showAsSelected": true<!-- [et_pb_line_break_holder] --> },<!-- [et_pb_line_break_holder] --> {<!-- [et_pb_line_break_holder] --> "id": "GA",<!-- [et_pb_line_break_holder] --> "showAsSelected": true<!-- [et_pb_line_break_holder] --> },<!-- [et_pb_line_break_holder] --> {<!-- [et_pb_line_break_holder] --> "id": "GH",<!-- [et_pb_line_break_holder] --> "showAsSelected": true<!-- [et_pb_line_break_holder] --> },<!-- [et_pb_line_break_holder] --> {<!-- [et_pb_line_break_holder] --> "id": "GN",<!-- [et_pb_line_break_holder] --> "showAsSelected": true<!-- [et_pb_line_break_holder] --> },<!-- [et_pb_line_break_holder] --> {<!-- [et_pb_line_break_holder] --> "id": "LR",<!-- [et_pb_line_break_holder] --> "showAsSelected": true<!-- [et_pb_line_break_holder] --> },<!-- [et_pb_line_break_holder] --> {<!-- [et_pb_line_break_holder] --> "id": "MG",<!-- [et_pb_line_break_holder] --> "showAsSelected": true<!-- [et_pb_line_break_holder] --> },<!-- [et_pb_line_break_holder] --> {<!-- [et_pb_line_break_holder] --> "id": "NG",<!-- [et_pb_line_break_holder] --> "showAsSelected": true<!-- [et_pb_line_break_holder] --> },<!-- [et_pb_line_break_holder] --> {<!-- [et_pb_line_break_holder] --> "id": "CG",<!-- [et_pb_line_break_holder] --> "showAsSelected": true<!-- [et_pb_line_break_holder] --> },<!-- [et_pb_line_break_holder] --> {<!-- [et_pb_line_break_holder] --> "id": "SL",<!-- [et_pb_line_break_holder] --> "showAsSelected": true<!-- [et_pb_line_break_holder] --> },<!-- [et_pb_line_break_holder] --> {<!-- [et_pb_line_break_holder] --> "id": "TZ",<!-- [et_pb_line_break_holder] --> "showAsSelected": true<!-- [et_pb_line_break_holder] --> },<!-- [et_pb_line_break_holder] --> {<!-- [et_pb_line_break_holder] --> "id": "TG",<!-- [et_pb_line_break_holder] --> "showAsSelected": true<!-- [et_pb_line_break_holder] --> },<!-- [et_pb_line_break_holder] --> {<!-- [et_pb_line_break_holder] --> "id": "IN",<!-- [et_pb_line_break_holder] --> "showAsSelected": true<!-- [et_pb_line_break_holder] --> },<!-- [et_pb_line_break_holder] --> {<!-- [et_pb_line_break_holder] --> "id": "ID",<!-- [et_pb_line_break_holder] --> "showAsSelected": true<!-- [et_pb_line_break_holder] --> },<!-- [et_pb_line_break_holder] --> {<!-- [et_pb_line_break_holder] --> "id": "MY",<!-- [et_pb_line_break_holder] --> "showAsSelected": true<!-- [et_pb_line_break_holder] --> },<!-- [et_pb_line_break_holder] --> {<!-- [et_pb_line_break_holder] --> "id": "PH",<!-- [et_pb_line_break_holder] --> "showAsSelected": true<!-- [et_pb_line_break_holder] --> },<!-- [et_pb_line_break_holder] --> {<!-- [et_pb_line_break_holder] --> "id": "LK",<!-- [et_pb_line_break_holder] --> "showAsSelected": true<!-- [et_pb_line_break_holder] --> },<!-- [et_pb_line_break_holder] --> {<!-- [et_pb_line_break_holder] --> "id": "TH",<!-- [et_pb_line_break_holder] --> "showAsSelected": true<!-- [et_pb_line_break_holder] --> },<!-- [et_pb_line_break_holder] --> {<!-- [et_pb_line_break_holder] --> "id": "VN",<!-- [et_pb_line_break_holder] --> "showAsSelected": true<!-- [et_pb_line_break_holder] --> },<!-- [et_pb_line_break_holder] --> {<!-- [et_pb_line_break_holder] --> "id": "PG",<!-- [et_pb_line_break_holder] --> "showAsSelected": true<!-- [et_pb_line_break_holder] --> }<!-- [et_pb_line_break_holder] -->]<!-- [et_pb_line_break_holder] -->},<!-- [et_pb_line_break_holder] -->areasSettings : {<!-- [et_pb_line_break_holder] -->autoZoom : true,<!-- [et_pb_line_break_holder] -->color : "#fff5d0",<!-- [et_pb_line_break_holder] -->colorSolid : "#48240a",<!-- [et_pb_line_break_holder] -->selectedColor : "#48240a",<!-- [et_pb_line_break_holder] -->outlineColor : "#666666",<!-- [et_pb_line_break_holder] -->rollOverColor : "#fff5d0",<!-- [et_pb_line_break_holder] -->rollOverOutlineColor : "#000000"<!-- [et_pb_line_break_holder] -->}<!-- [et_pb_line_break_holder] -->});<!-- [et_pb_line_break_holder] --></script>
Languages: Dutch, English or Spanish. We conduct research on the history and culture of cocoa in Bolivia and Peru, we can provide information on request on any chocolate and cocoa related subject!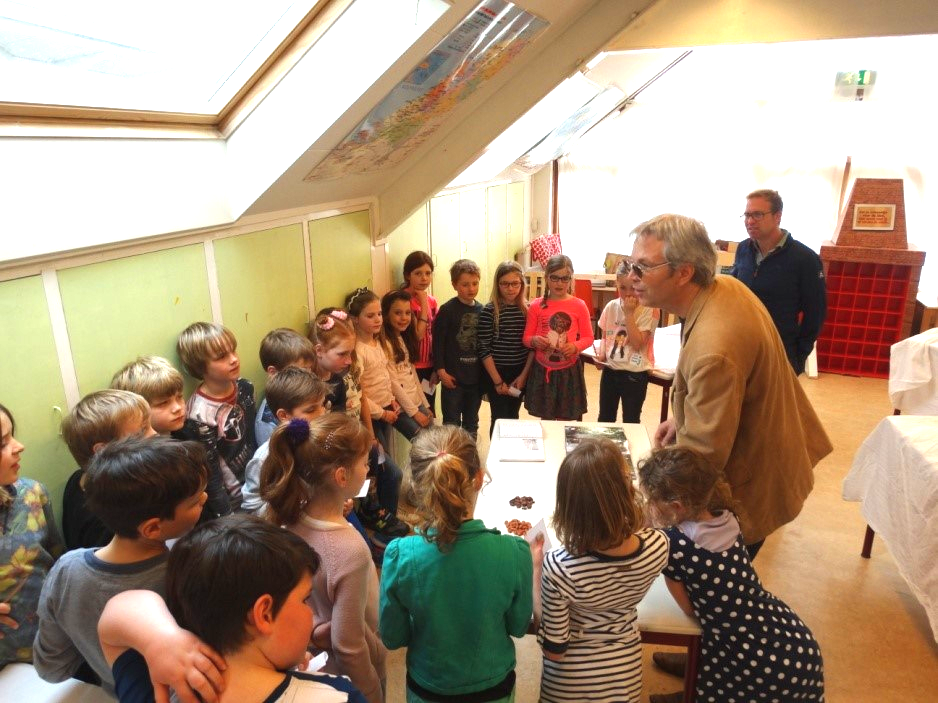 Step 2
ue vulputate massa nec feugiat fringilla. Fusce at euismod augue. Maecenas quis leo id lectus vestibulum interdum. Ut ut rhoncus risus, nec viverra nisl. Curabitur vitae nulla id eros interdum egestas ac sed odio.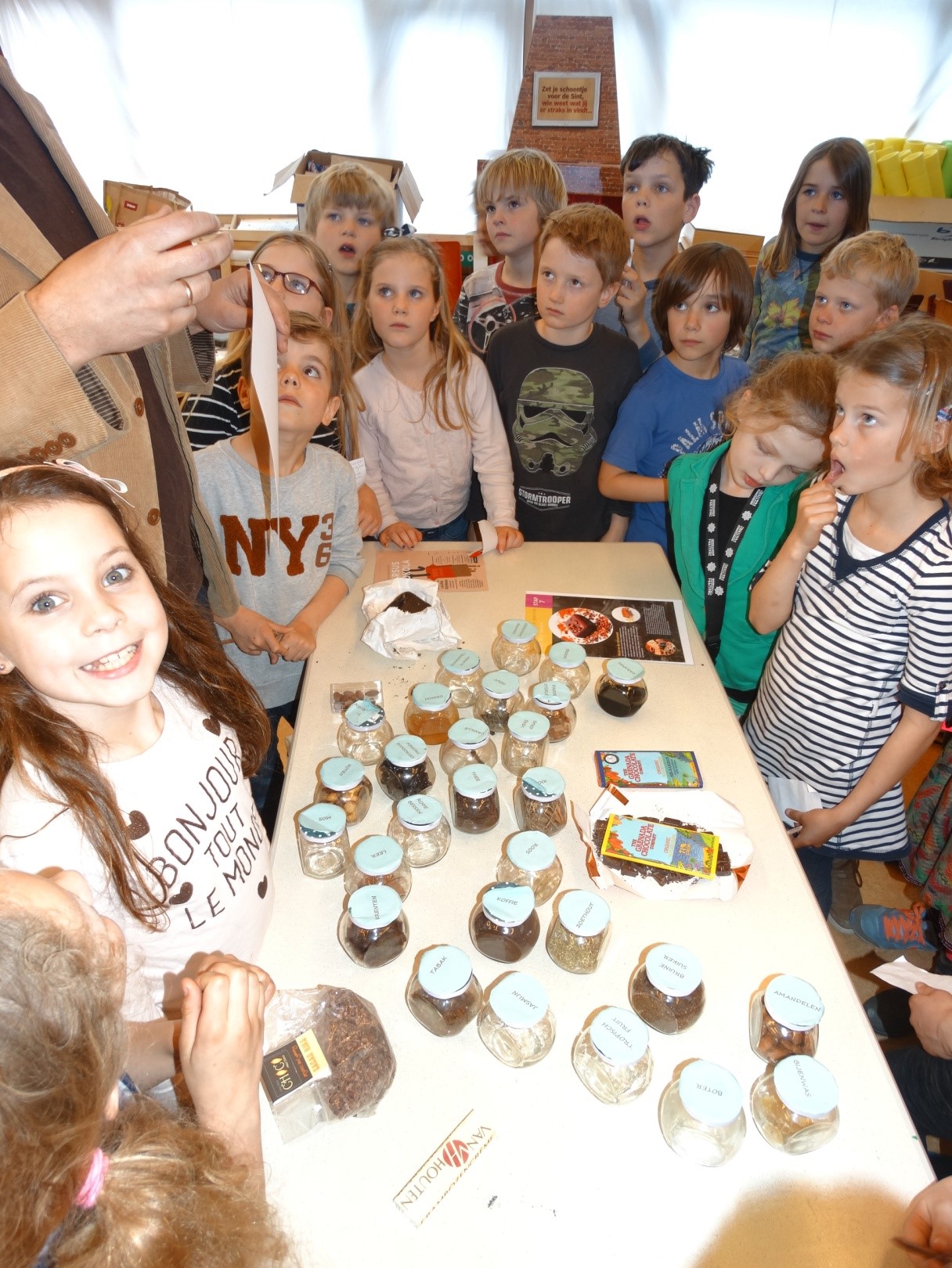 Come on In
Entrance is Free!
Address
Czaar Peterstraat 175
Amsterdam
Phone
+31 (0) 612 797 707